nisanalytics.com &nbsp
"Analytical Tools for Developing Fixed Income Applications"



Welcome!
Newman Information Systems (NIS) offers a variety of data and software tools that will assist you in the buying, selling, and reporting of fixed income securities. NIS's software performs hundreds of calculations on all types of US debt instruments.

Calculations can be done on Gov't Agency, Corporate, CMO, MBS, Municipal, SBA, Treasury, Fixed Rate, Floating Rate, Callable, Adjustable Rate, Hybrid, Step-Up, Structured, I/O's, P/O's, and much more....

Do you trade or own mortgage-backed securities? NIS has a complete database of over 1,000,000 Ginnie Mae, Fannie Mae, and Freddie Mac securities. MBS descriptions, coupons, maturities, wac's, wam's, wala's, factors, prepayment speeds, and valuable loan level information such as credit scores, loan-to-value, geographic, and delinquency information is available.

Read below to learn how NIS can help you build a custom app to fit your specific needs or visit our products and services pages to learn more about NIS's turnkey systems and the many ways that NIS can help you develop your own bond calculators, portfolio reporting systems, interest rate scenario analysis, horizon analysis, total return, bond swap, and vector analysis.

Premium Services
MyNIS Analysis
Bond Calculators
Bond Swap Analysis
MBS Research
ARM Analysis
MBS Analysis
SBA Analysis
Giant & Mega Builder
MBS & SBA Factors
NIS Updates
[Calendar]
Free Services
Bond Calculator
MBS Lookup
MBS Factors
MBS Calculator
MyNIS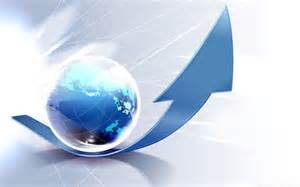 MyNIS is your private portal to a world of bond analytics. MyNIS allows you to do everything from creating your own personalized security informational pages to running portfolio analytics. Create professional looking reports which highlight the information you want to emphasize. You can include both bond descriptive information and analytics. Colors, charts, and company logos can be easily included.
Web API Services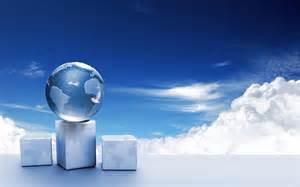 A completely transparent way to access the NIS bond calculation and data libraries via the internet. The Web API Service allows you to do everything from calculating yields and other bond calculations to creating your own in-house bond system, web site, offering sheets, or complete bond reporting system without visiting the NIS web site.
Calculation Libraries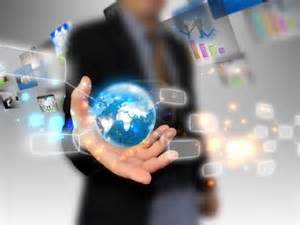 Get the bond calculations you want in-house on your servers. This is the ideal solution for companies who need to calculate hundreds of calculations on thousands of bond positions for themselves or their clients. NIS will custom design the library to include only the calculations which you require. No more paying for calculations you don't need.
Data Services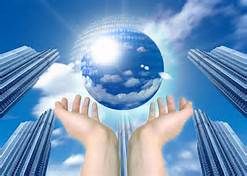 Get the data you need delivered to you when you want it and how you want it. Every security in the entire MBS & SBA universe (1,000,000+) can be delivered to you in a format of your choosing via ftp. Or, individual securities can be uploaded and downloaded using a very simple user interface or "behind the scenes" via the Web API Service.
---
Bond Analytics
Price
Yield To Maturity
Yield To Call
Average Life
Duration (Mod)
Duration (Mac)
Accrued Interest
CPR, PSA, SMM
Treasury Spreads
BEEM's
More....

Securities
Agencies
Corporates
CMOs
MBS (FNMA, FHLMC, GNMA)
Municipal
SBA (7a, 504, SBIC, DCPC)
Treasuries
Adjustable Rate
Floating Rate
Callable
Step-Coupons

Portfolio Analysis
500+ Reporting Fields
Detailed & Summary Reports
Searching/Query Capabilities
Cashflow Analysis
Interest Rate Analysis
Extremely Fast
More....





Reports
Bond Calculators
Trade Tickets
Portfolio Analysis
Interest Rate Analysis
Bond Swap Analysis
Cashflow Analysis
Float/ARM Analysis
Prepayment Speed
Charts and Reports
More....
Bond Accounting
Accrued Interest
Accrued Interest (BOM)
Accrued Interest (EOM)
Accrued Interest (Daily)
Accretion/Amortization
Accrual Dates
Book Price/Book Value
Days Accrued
Interest Payment (Current)
Interest Payment (Expected)
More....

Bond Data
MBS & SBA Data
1,000,000+ Securities Database
Complete Descriptive Data
Factors (Current & Historical)
WAC/WAM/WALA
CPR/PSA/SMM Prepayment Speeds
Collateral Information
Geographic Information
Bulk and Custom Downloads
Data Mining Tools
More....
Bond Swap
Buy-Side Analysis
Sell-Side Analysis
Break-Even Analysis
Pre-Tax/After-Tax Analysis
Cashflow Analysis
Net Income Analysis
More....


©2015 Newman Information Systems